If you are the type of person who likes to get their hands dirty and decorate your interior space as you want, then this read is for you. In this post, we are going to take a look at the common interior design mistakes people make while trying to spruce up their spaces.
Furniture
It goes without saying that the right set of furniture for your space is a priority. You can begin by measuring the space and drafting a floor plan. Ensure you don't clutter the space with unnecessary pieces. The scale is another vital aspect that people overlook and end making mistakes. Decorating a room with an impeccable scale takes a talented eye. Before buying any piece, ensure you have the room dimensions to prevent hampering the flow of the space.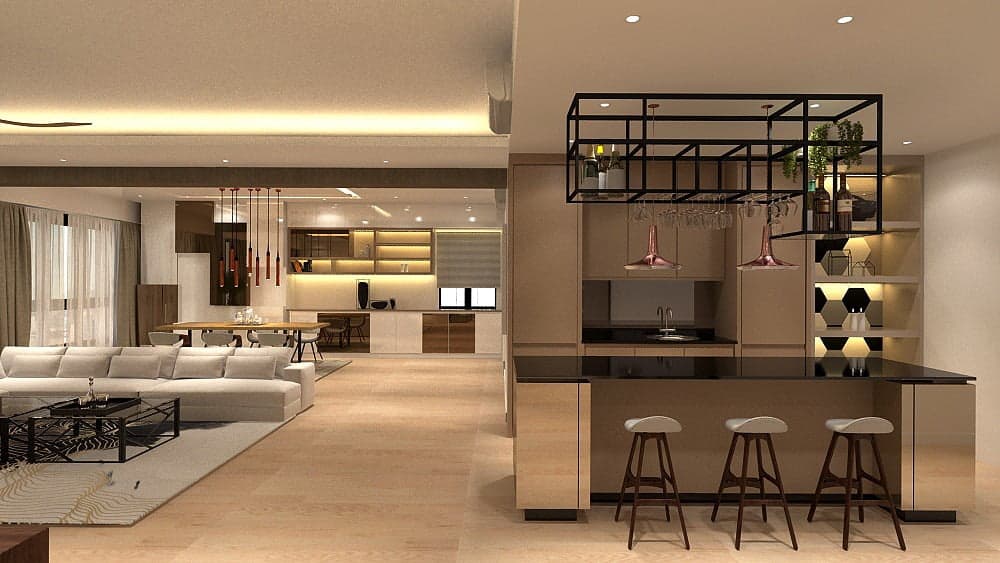 If you wish to adjust an old heirloom piece of furniture, consider DIY repurposing, but if it's impossible, you may want to bid it goodbye. Also, unless you have small space, avoid pushing the furniture against the walls. Such a setting creates a huge space between the seating, thus making them too far apart for conversations.
Poor Lighting
Nothing is more unappealing like a dark space. Most people rely on overhead lighting, which is one of the biggest interior design mistakes. Layer up the lighting to avoid a blunt look and create a welcoming ambiance.
Recessed lights, for instance, are excellent for general lighting. Task lights are great for highlighting artwork, then there are chandeliers and pendant lamps for ambient lighting. If you are looking to create an evening subtle mood, there's mood lighting.
It is imperative to know when it is too much lighting as excess use of lights can be uncomfortable for the eyes. Use warm white lightings and dimmers to create a well-illuminated and calming area.
Varied sources of light create a more relaxed or gentler ambiance, plus it gives you more control, changing the look and mood as you wish.
Space Planning
This is one of the reasons why people avail of interior design services as not many are capable of laying an ideal floor plan. This is a common design mistake that people make as without ideal planning, a room may end up looking awkward. Keep the function of the room in mind while dealing with any negative or difficult spaces. Proper space planning brings a sense of balance between design and comfort, regardless of the room.
Space needs to have a good sense of balance, and you can achieve this by properly integrating the design, color, decor and texture in a perfect balance, thus creating harmony. Also, create a focal point in your space, be it with a hanging a crystal chandelier or a huge canvas. Focal points help take the visitors' eyes away from any flaw in the room.
Your interior should reflect your personality. Adding a personal touch makes it welcoming and cozy. It also calls for considering lighting preferences, layering up the varying lighting types in order to make the space more appealing.
Hanging Curtains too Low
People have a habit of hanging curtains just above the window, and this does not do much to help with the overall interior design. You'll want to hang the curtains right up to the ceiling in order to heighten the space, making the windows look bigger. Ensure the curtains touch the floor as well, regardless of the window size. Learn more here.
And there you have it, some of the most common mistakes people make when it comes to interior design. This is not a comprehensive list, but it should help you realize that doing your homework is vital before you embark on DIY interior design.