A curated list of interior design trends to look forward to in 2021, forecasted by the experts.
As we (finally) close the book on 2020 and start afresh with 2021, it is safe to say that we are all looking toward to the year ahead with a newfound sense of expectation and excitement, considering all that we have endured in the past year. With the new year only a hair's breadth away, there is no better time than now to seize the opportunity to give our homes a much-needed makeover- one that incorporates the colours, materials and decorating styles that are likely to populate the trendiest of homes in 2021. We can all agree that our homes have taken on a much bigger role in this new normal; our whole life has and continues to take place within its four walls. How we live in our homes has drastically changed with the appearance of the coronavirus pandemic, and now more than ever, the way we decorate and furnish our space is key, as it has to accommodate all aspects of work, school, and play. Here, we have curated the interior design trends that experts say to look forward to, in hopes that you will be inspired to revamp your home in a fresh, new way.
Natural Furnishings
With more people opting for a less traditional interior in favour of more casual living spaces, natural finishes and materials are reclaiming their thrones in homes once again. The more time we spend in our homes, we have come to realise that our decorative pieces need to be practical and not precious. Wood, industrial metal and natural stone are some of the many organic materials that homeowners will likely incorporate in their interior design in the next year. Through layering different types of natural furniture and accents together, you can really create depth and accentuate certain parts of your home. Fabric pieces like pillows, throws and rugs will allow you the creative freedom to play with patterns, colours, and textures, while stone, whether polished or not, can help balance the warm tones of wood and textile pieces.
Warm tones
After the roller coaster ride that 2020 made us hop on, we think we speak for all of us when we say that warmth and comfort is needed more than ever before in our homes. What better way to embody that statement with a combination of colours that compose of warm tones and rich earthy hues. Colours like beige, burnt orange, olive green, mustard and rust are claiming their reign in 2021. These colours are all very liveable and create an extremely inviting and comforting effect; on top of that, these neutrals will allow you to play around with accent pieces with bolder colours, which will give your home a little pop of colour.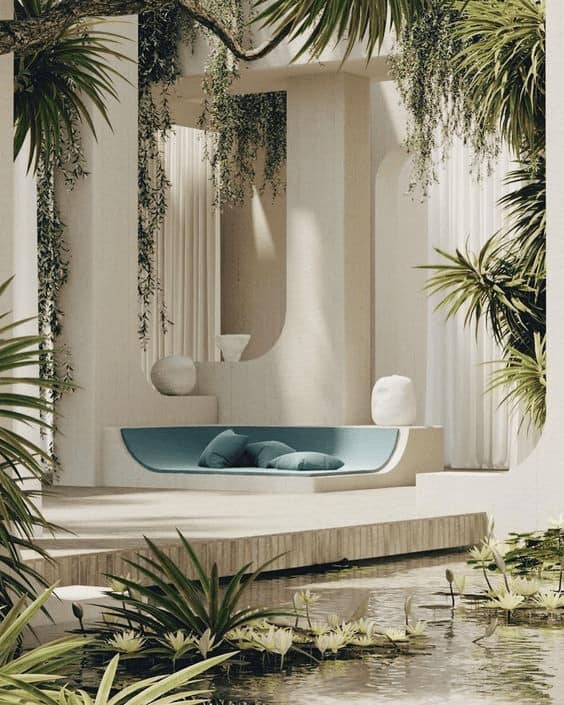 Merging Indoor and Outdoor Living Spaces
In a well-thought-out design, there is a fine balance between the exterior and interior space. Merging the indoors and outdoors of a home has become more of a necessity than an afterthought; to do this, we have to pay attention to the layout. The design has to flow from one area to the next, while making sure that each space still maintains its individual purposes. We can use bifold sliding doors for a seamless transition, and glass rather than a solid wall to allow in natural lighting, which we are sure that all of us have come to appreciate more after spending majority of the year being cooped up at home. Outdoor furniture has grown in demand in the past year, and we predict that this trend is not going anywhere with the coming of 2021. As more and more homeowners are looking to utilizing the maximum amount of outdoor space that they have, the exterior design must also adhere to the same standards of the interior design. Choosing furniture and accent pieces that are long-lasting yet timeless will be the perfect choice when enhancing your outdoor space.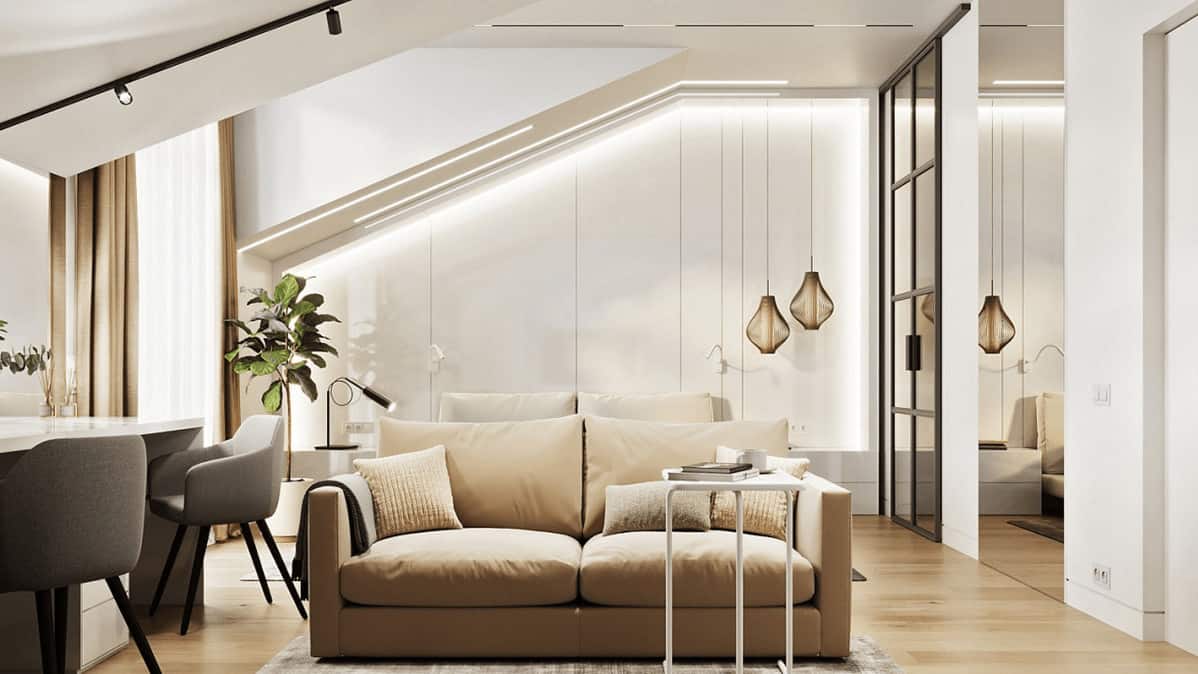 Closed Over Open Floor Plans
With the arrival of the coronavirus, came the endless days of lockdown, and in that time, many have hopped off the bandwagon of open floor plans. As we are all forced to co-exist with our families for long periods of time, we have come to realise the downsides of this concept and the importance of having our own space. Designating separate rooms for different activities to take place will allow for more privacy and noise-control while limiting distractions.